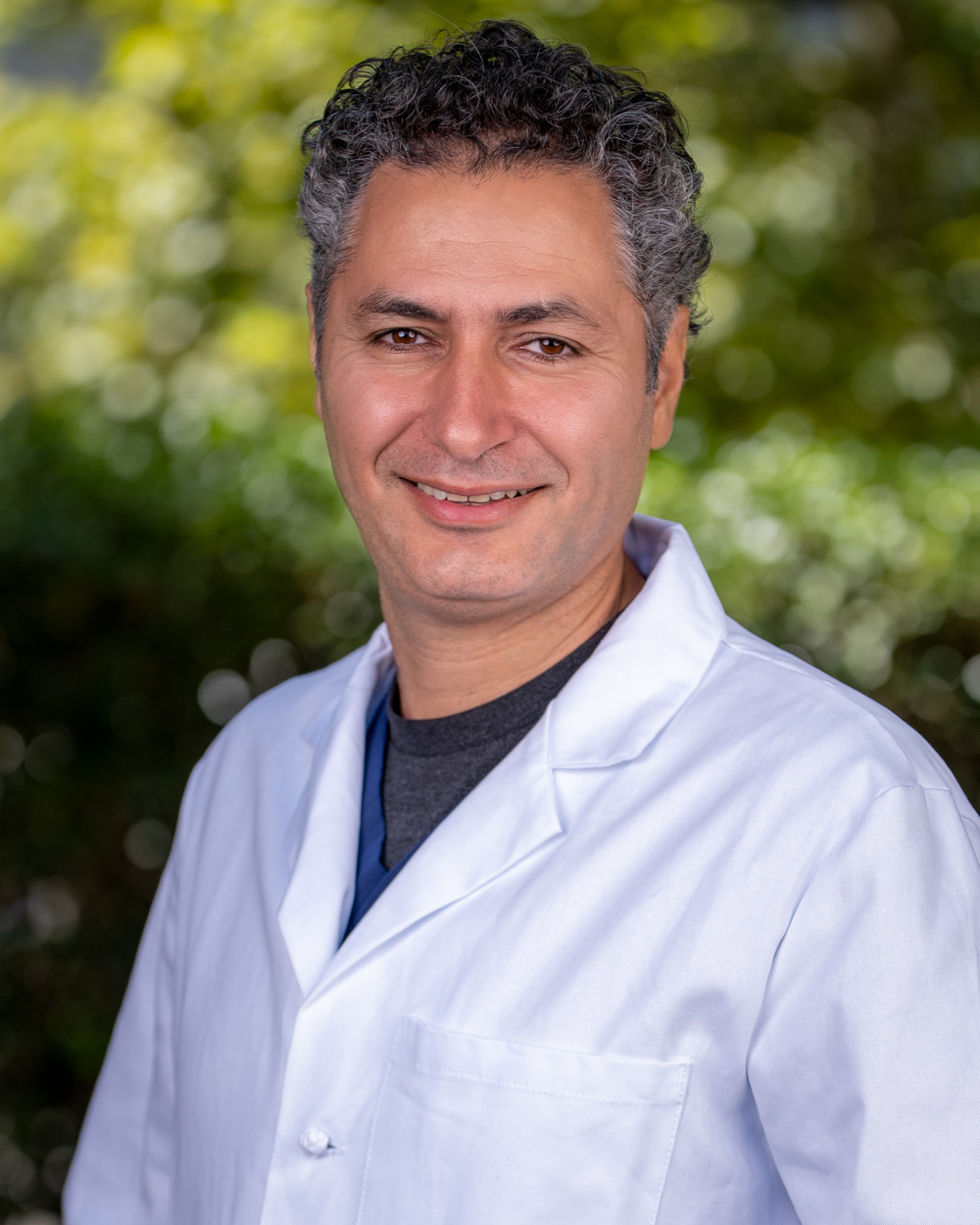 Meet the Doctor
Yessar Hussain, MD
Dr. Hussain earned his medical degree at the University of Baghdad College of Medicine in Baghdad, Iraq. He completed his neurology residency at the State University of New York. He finished his fellowship in neuromuscular medicine, electromyography (EMG), and pathology at Washington University School of Medicine at Barnes-Jewish Hospital in St. Louis, MO, one of the leading academic centers in the nation for neuromuscular medicine training.
Dr. Hussain is board certified in neurology, neuromuscular medicine, electrodiagnostic medicine, and clinical neuromuscular pathology.
Dr. Hussain is a board member of the Texas Neurological Society, as well as a member of the American Academy of Neurology and the American Association of Neuromuscular and Electrodiagnostic Medicine. He also serves as an assistant professor at the University of Texas at Austin Dell Medical School.
He believes that the most effective approach to neuromuscular disorders is through comprehensive diagnostic evaluation and treatment. This vision is what led Dr. Hussain to establish Austin Neuromuscular Center in 2015, one of the premier comprehensive neuromuscular centers in the nation. Most recently the National Neuromuscular Research Institute to the center as part of his continued commitment to research.
Dr. Hussain is committed to the neurology community. He has dedicated countless clinical hours to the teaching of medical students and residents from both the neurology and the physical rehabilitation and medicine departments at UT Dell Medical School. He also helped to establish "The Business of Neurology" rotation with the Texas Neurological Society to help rising physicians understand the multidimensional aspects of medical practice.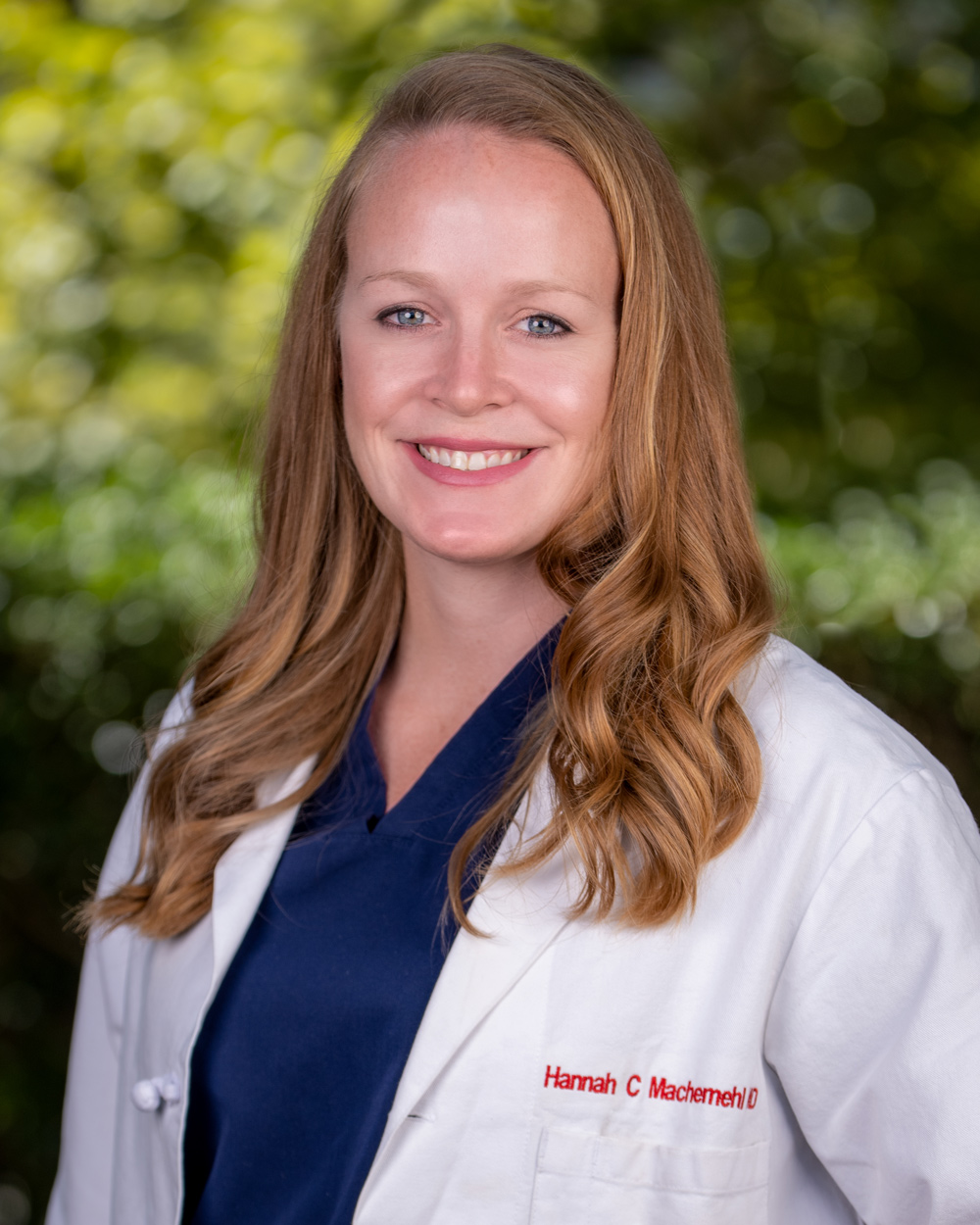 Meet the Doctor
Hannah C. Machemehl, MD
Dr. Machemehl is thrilled to join Austin Neuromuscular Center as a neurologist in Austin, Texas.
She earned her Doctorate of Medicine at the University of Alabama School of Medicine. She completed Neurology Residency at the Hospital of University of Pennsylvania/Penn Perelman School of Medicine in Philadelphia, Pennsylvania with an additional certificate in Healthcare Leadership and Quality Improvement.
She finished Neuromuscular Fellowship at Mass General Brigham/Harvard Medical School in Boston, Massachusetts. She is board certified in Neurology, Neuromuscular Medicine, and Electrodiagnostic Medicine. She is a member of the American Association of Neuromuscular and Electrodiagnostic Medicine, American Academy of Neurology, and American Autonomic Society. Her interests are in clinical neuromuscular care, electrodiagnostic medicine, quality improvement, and medical education.
Becker DA, Machemehl HC, Biggio JR, Siegel AM, Tita AT, Harper LM. Pregnancy Outcomes of Exacerbated Chronic Hypertension Compared with Superimposed Preeclampsia.
Am J Perinatol. 2019 Jul;36(8):872-878. doi: 10.1055/s-0038-1675160. 2018 Nov 5. PMID: 30396224.
Siegel AM, Tita AT, Machemehl H, Biggio JR, Harper LM. Evaluation of Institute of Medicine Guidelines for Gestational Weight Gain in Women with Chronic Hypertension.
AJP Rep. 2017 Jul;7(3):e145-e150. doi: 10.1055/s-0037-1604076. Epub 2017 Jul 12. PMID: 28706753; PMCID: PMC5507687.
Scribner E, Hackney JR, Machemehl HC, Afiouni R, Patel KR, Fathallah-Shaykh HM. Key rates for the grades and transformation ability of glioma: model simulations and clinical cases. J Neurooncol.
2017 Jun;133(2):377-388. doi: 10.1007/s11060-017-2444-6. Epub 2017 Apr 27. PMID: 28451993.
Daily LR, Boone JD, Machemehl HC, Thomas ED, McGwin G Jr, Straughn JM Jr, Leath CA 3rd. Does Obesity Affect Pathologic Agreement of Initial and Final Tumor Grade of Disease in Endometrial Cancer Patients? Int J Gynecol Cancer. 2017 May;27(4):714-719. doi: 10.1097/IGC.0000000000000935. PMID: 28333843; PMCID: PMC5907792.
Machemehl H, Eloubeidi D, Fathallah-Shaykh H. The Case for Neurological Network Diseases. JAMA Neurol. 2016 Mar;73(3):261-2. doi: 10.1001/jamaneurol.2015.3689. PMID: 26783994.
Machemehl, H., Quinn, C. Proximal Weakness. In: Decision-Making in Adult Neurology, (2020). Netherlands: Elsevier Health Sciences.
Agha, C. Machemehl, H., Fathallah-Shaykh, H. Chapter 2: Systems Biology of Glioblastoma Multiforme In: Molecular Considerations and Evolving Surgical Management Issues in the Treatment of Patients with a Brain Tumor, (2015). InTechOpen.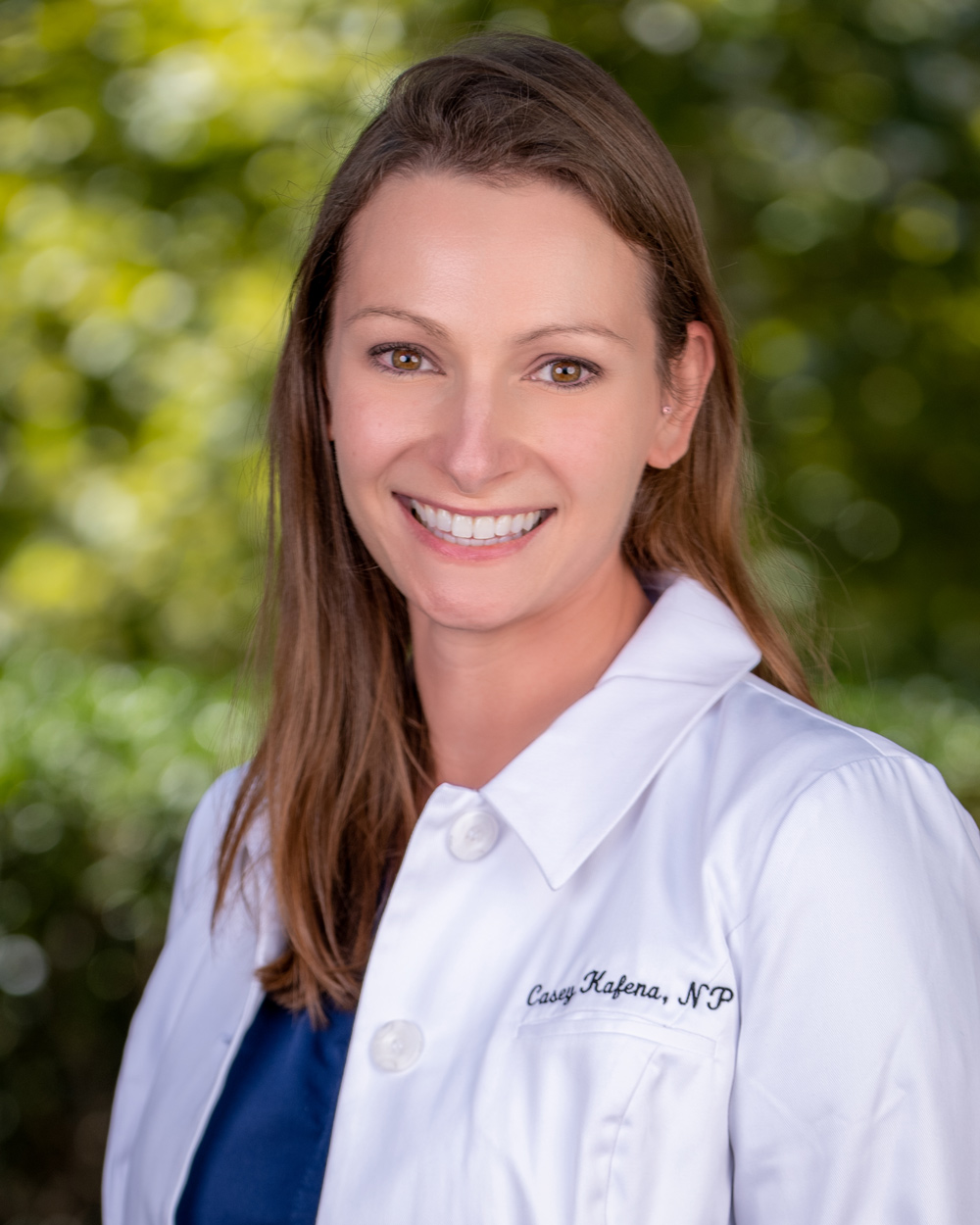 Meet the Nurse Practitioner
Casey Kafena, MSN, AGACNP-BC
Casey Kafena is a nurse practitioner at Austin Neuromuscular Center in Austin, TX. She originally attended the University of Texas at Arlington, where she received a Bachelor of Science in Nursing. She worked for a few years in a Neuro ICU in Ft. Worth and then moved to Austin and worked for 10 more years in the general ICU. In both ICU environments, she specialized in neurologic care and took part in the acute stroke team. In 2019, she graduated from Texas Tech University with her Master of Science in Nursing and became board certified as an Adult Gerontology Acute Care Nurse Practitioner.
Casey has been working very closely with Dr. Hussain and the rest of the team in treating patients and providing compassionate care. She created and manages the ALS clinic and is involved in clinical trials, performing skin biopsies, administering botulinum toxin therapy, creating educational materials for patients and staff, and soon to be involved in pathology and autonomic test interpretation.
In her free time, she spends time with her husband, son, 2 dogs, and 1 fish! She has a love of music and comedy and may or may not be the office "prankster". Every year there is a themed holiday card that is always a surprise.